City Services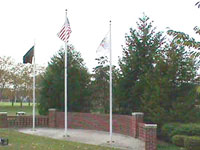 The City of Linwood provides a full range of services for residents. Select a link from the left hand column if the services you are interested in is not listed below.
Fire Protection
Fire House
750 Lincoln Avenue, Linwood, NJ
(609) 927-6611
The City presently has a paid fire department consisting of four paid firefighters. In addition, there are a total of 40 volunteer members who are trained to fight fires. Operating expenses and purchases of firefighting equipment are paid by the City government. The City is currently housing four pumpers, one rescue truck and one chief's car in a centrally located firehouse.
Bureau of Fire Prevention
400 Poplar Avenue, Linwood, NJ
Charles Kisby, Fire Official

Men's New Orleans Saints Majestic Charcoal A Life Above Long Sleeve T-Shirt,Men's Philadelphia Eagles Klew Green Big Logo Full-Zip Hoodie
Official Nike New York Giants Jerseys
.Men's Miami Dolphins New Era Aqua 50th Anniversary 9FIFTY Adjustable Hat,New Orleans Saints Black Oversize Logo iPhone 5 Hard Case.Chicago Bears Gingerbread House,Women's Dallas Cowboys Nike Navy Blue Talent Agent Tri-Blend T-Shirt.Pro Line Indianapolis Colts Star Imperial Full-Zip Hoodie - Charcoal,Women's Cleveland Browns Historic Logo Brown Ramble Microfleece Pullover Hoodie,Atlanta Falcons Tail-Gaiters Tailgate Pants - Black.Men's Majestic Oakland Raiders Black Critical Victory VIII Long Sleeve T-Shirt,Mens Pittsburgh Steelers Pro Line Charcoal/Black Reversible Jacket.Women's Cleveland Browns Nike Brown Core Fan Marled Tank Top,Youth Philip Rivers Navy Blue San Diego Chargers Primary Gear Player Name & Number T-Shirt
Cheap New York Giants Eli Manning Jersey
.Infant Girls Denver Broncos '47 Brand Pink Fraggle Knit Beanie,Youth San Diego Chargers New Era Navy/Gold Gold Collection Team Color 9FIFTY Adjustable Hat
Cheap New York Giants Jerseys Sale
.Men's Arizona Cardinals Concepts Sport Gray Bleacher Raglan Long Sleeve T-Shirt,Women's New York Jets '47 Brand Black Sparkle Script Clean Up Adjustable Hat
New York Giants History
(609) 926-7998
Fire Prevention Application for Fire Safety Registration
Fire Prevention Business Pre-Inspection Check List
Hospital and Rescue Squad Services
Rescue services are being provided by TriCare Medical.
Utilities
The Atlantic Electric Company provides electric service, the South Jersey Gas Company provides gas service, the New Jersey—American Water Company provides water service, and the City, through its own sewer system, provides sewer service to virtually the entire City. The City collects and pumps the sewage to facilities operated by the Atlantic County Sewerage Authority and pays the County Authority for treatment and disposal. The City provides for trash collection for the entire City. The County provides recycling services.