Linwood Police Department
400 Poplar Avenue
Linwood, New Jersey 08221
Phone: (609) 927-5252
Emergency: 9-1-1
Patrol Fax: (609) 926-8216
Detective/Records Fax: (609) 927-4918
Administration Fax: (609) 927-4918
POLICE DEPARTMENT HOURS:
General Public 24 hours per day
Police Records and Administration:
Monday thru Friday 8:00 AM – 3:00 PM
MISSION STATEMENT
The Linwood Police Department is committed to providing the highest quality of Professional Police services byempowering our employees and the community, to work in partnership with the common goal of improving the quality of life within the City of Linwood. We will enforce the laws, preserve the peace, protect life and property, reduce fear and provide for a safe environment for all members of the community, while at the same time maintaining the respect for individual rights and human dignity as provided for within the framework of the United States Constitution and the Constitution of the State of New Jersey.
POLICE DEPARTMENT PERSONNEL
The police force occupies headquarters in the City Hall, which is located at 400 Poplar Avenue. On a year round basis the Department consists of 16 sworn officers which includes a Chief of Police, one Police Captain, one Lieutenant, four Patrol Sergeants, one Detective Sergeant, one Detective, seven Patrol Officers and one Police Secretary. There are also Crossing Guards to assist the City youth to safely walk or ride bicycles to and from school.
CONTACT INFORMATION
POLICE ADMINISTRATION

DETECTIVE BUREAU

Doug Carman, Chief
609-926-7979
dcarman@linwoodpd.org

Detective Sergeant Steve Cunningham
scunningham@linwoodpd.org

John Hamilton, Captain
609-926-7978
jhamilton@linwoodpd.org

Detective Charles Champion
609-926-7982
cchampion@linwoodpd.org
Jason Weber, Lieutenant
609-926-7984
jweber@linwoodpd.org

Pamela Kallen, Police Chief's Secretary
609-926-7977
pkallen@linwoodpd.org

PATROL DIVISION
609-927-5252

Sergeant John Henchy
609-926-7968
jhenchy@linwoodpd.org

Sergeant Tim Devine tdevine@linwoodpd.org

Sergeant Austin Martin
amartin@@linwoodpd.org

Sergeant Jim Norris jnorris@linwoodpd.org

Ptl. Chester Brown cbrown@linwoodpd.org

Ptl. Jarred Levenson
jlevenson@linwoodpd.org




Ptl. Alex Kuhns


Chicago Bears Sled Ornament,Men's Buffalo Bills New Era Royal/Red 2-Tone Cuffed Knit Hat,'47 Brand Tampa Bay Buccaneers Historic Logo Women's Dipped T-Shirt - Charcoal

Bengals jerseys for Cheap

.San Francisco 49ers High End Open Back Slide Slipper - Brown,New Era New York Giants Shoreline 9FORTY Vintage Adjustable Hat - Graphite

Cincinnati Bengals Jerseys For Sale

.Women's Baltimore Ravens Justin Tucker Majestic Purple Fair Catch V Name & Number T-Shirt,New Era New York Giants 39THIRTY Blitz Neo Flex Hat - White/Royal Blue,Women's Kansas City Chiefs '47 Brand Red Homerun Long Sleeve V-Neck T-Shirt

University Of Cincinnati Jersey

.Infant Miami Dolphins Pink/White 2-Pack Baby Bibs,Denver Broncos Super Bowl XXXII Ticket and Game Coin Acrylic Display.Indianapolis Colts Two-Point Conversion Full Zip Jacket - Royal Blue,Team ProMark Arizona Cardinals Wireless Keyboard.New York Giants Vintage Acrylic Cut License Plate,Mens Tennessee Titans Eddie George Pro Line Blue Retired Player Jersey,Women's Baltimore Ravens Majestic Charcoal Game Tradition T-Shirt.Men's New York Jets Green 2015 On-Field 39THIRTY Flex Hat,New Era San Diego Chargers Gradation 39THIRTY Flex Hat - Powder Blue/Navy Blue.Mens San Francisco 49ers New Era Graphite Team Eclipse Cuffed Hat with Pom,Men's Baltimore Ravens Pro Line Black Big Sizes San Marco Long Sleeve T-Shirt,Women's Cleveland Browns Love Glitter Slippers

Wholesale Cincinnati Bengals Jerseys Cheap

akuhns@linwoodpd.org


Ptl. John Moran jmoran@linwoodpd.org

Ptl. Jared Pagano jpagano@linwoodpd.org

Ptl. James Cohen jcohen@linwoodpd.org

Ptl. Brandon Settle bsettle@linwoodpd.org
Body Worn Camera (BWC) Technology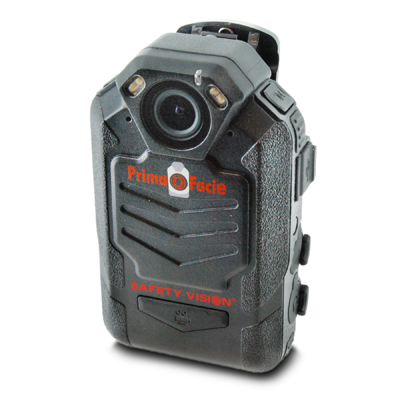 The Linwood Police Department has made a decision to deploy Body Worn Camera (BWC) technology. The department is deploying Safety Vision Prima Facie BWC's, shown in photos. The Uniformed Patrol Division will wear these BWC's on their uniform in the center chest (sternum) area, also shown in photo. These BWC's will be utilized consistent with New Jersey Attorney General Directive, Atlantic County Prosecutor's Directive and Linwood Police Department Policy.
A Linwood resident who wishes to apply for an initial Firearms Identification Card and a Pistol Permit must complete the following:
Pick up an application and an Agency Case Number.
Complete the MorphoTrak application and make appointment for your fingerprinting. (A fee will apply.)
Complete and return all other paperwork in the application packet to the Linwood Police Department.
Applicants will be contacted by the Detective Bureau when the background investigation is complete.
All Duplicate Firearms Identification Cards (You moved or lost or destroyed you card.) or NON-INITIAL Pistol Permit Applicants must complete the following:
Pick up a Non-Initial Application.
Complete and return application packet, along with a Money Order for $18.00, made out to the Division Of State Police – SBI.
For Police Reports that directly involve you or your property – you must submit a Police Report Request Form located in the Police Department Lobby. Reports are available for pickup Monday – Thursday between the hours of 8:00am and 2:00pm or mailed upon your request.
For Police Reports that you are NOT directly involved in – you must submit an OPRA Request at the City Clerk's Office, located in Linwood City Hall.
Discovery Requests are made to the Linwood Police Department 400 Poplar Ave. Linwood, NJ 08221. (Fax Number: (609) 927-4918)
TEMPORARY HANDICAP APPLICATIONS / CARDS
Available at the Linwood Police Department Monday – Friday between the hours of 8:00am and 2:00pm.
CANVASSING / SOLICITOR PERMITS
Available at the Linwood Police Department Monday – Friday between the hours of 8:00am and 2:00pm.