Police Department - Programs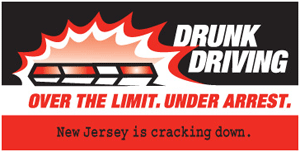 Keep-A-Check Program
The Linwood Police Department will provide extra random patrol checks of homes of residents who go on vacation. To receive this additional service contact the Linwood Police Department at (609) 927-5252 at least 24 hours in advance and provide the following information:
Your name, address and phone number you can be reached at while on vacation.
Local Emergency Contacts (Name, address and phone numbers)
Information about residence (Alarm, lights on timers, etc.)
List vehicles parked at residence.
List people checking on home, if any.
Date and time leaving / returning.
PLEASE CONTACT THE LINWOOD POLICE DEPARTMENT UPON YOUR RETURN.
Lifeline Legislation (P.L. 2009, c.133)
Action saves lives, so it must take place immediately on the scene. Unfortunately, minors faced with medical emergency as a result of excessive drinking often hesitate to call for help, either because uncertainty of the signs of alcohol poisoning or fear of facing legal charges related to alcohol possession and use. That is why New Jersey enacted the "911 Lifeline Legislation."
Purchasing, possessing or consuming alcohol is illegal for those under the Minimum Legal Drinking Age of 21. This legislation provides immunity from prosecution when the steps below are followed. If a young person is suspected of alcohol poisoning and their friend(s) want to help them they must:
Call for Help: One of the underage persons call 9-1-1 and reports that another underage person was in need of medical assistance due to alcohol consumption. The underage person is the first person to make the 9-1-1 report;
Stay with your Friend: The underage person (and, if applicable, one or two others acting in concert with the underage person who made the 9-1-1 call) remains on the scene with the underage person in need of medical assistance; AND
Talk with Authorities: The underage person who called 9-1-1 (and, if applicable, one or two others who were acting in concert with the caller) provide each of their names to the 9-1-1 operator and cooperates with medical assistance and law enforcement personnel at the scene.
The underage person who is receiving medical assistance is also immune from prosecution. This immunity applies on public and private property.
Parents Who Host Lose the Most
UNDERAGE DRINKING LAWS
What parents should know:
As a parent you cannot give alcohol to your teen's friends under any circumstances, even with their parent's permission.
You can not knowingly allow a person under 21, other than your own child, to remain in your home or on your property while consuming or possessing alcohol.
If you break the law:
You can face a maximum sentence of six months in jail and / or a $1,000.00 fine.
Others can sue you if you give alcohol to anyone under 21 and they, in turn, hurt someone, hurt themselves or damage property (even if you are on vacation or out of the country you are still held liable for what takes place on your property.)
Officers can take any alcohol, money or property used in committing the offense.
Things you can do as a parent:
Refuse to supply alcohol to anyone under 21.
Be at home when your teen has a party.
Make sure that alcohol is not brought into your home or on your property by your teen's friends.
Talk to other parents about not providing alcohol at events your child will be attending.
Create alcohol-free opportunities and activities in your home so teens feel welcome.
Report underage drinking to law enforcement.
Residential / Commercial Security Survey
The Linwood Police Department will, upon your request, conduct a Security Survey of your home or business. This survey will help you identify problems and reduce your chances of becoming a victim of a crime. To schedule an appointment for a survey, email Pam Kallen, pkallen@linwoodpd.org, with your contact information and best available times to contact you.